Because my passion is in creating new things, I have a self-imposed production limit of 3. That is to say that I typically will recreate a design a maximum of 3 times; however, what's that cliche?
Production limits are meant to be pliable.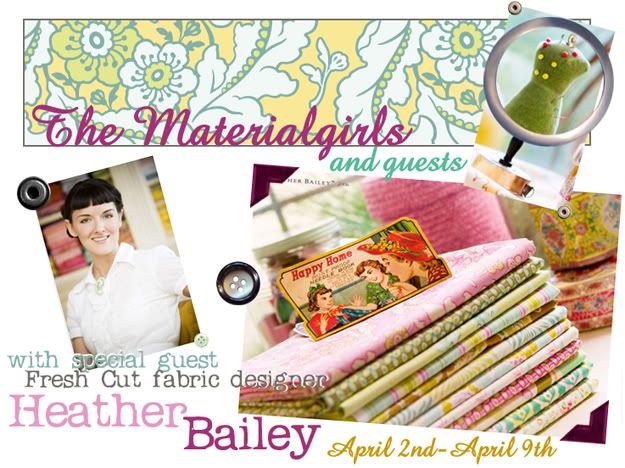 I have relisted my two Fresh Bliss designs for the amazing
Material Girls launch
using the Fresh
Cut
line of fabric. This will be the very, super, absolute last time I am making these - so get 'em while they're hot. I get inquiries nearly every week about them, and
Heather Bailey
, herself, complimented the dress!